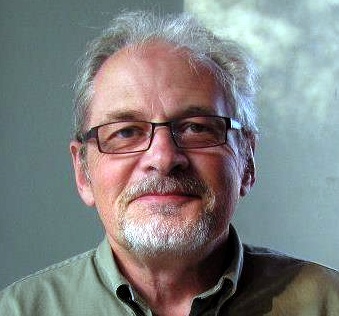 I remember nervously waiting outside the door of some music teacher in 1988, hoping I could fake reading music enough to pass the choir audition. That is when I met Henry. I managed to get the Bass part of the first line of a somewhat familiar hymn correct when Henry waived off the rest and pronounced that "I obviously knew what I was doing" and I was welcome to join the Basses. I was so relieved as the next line looked pretty tricky – that was the first time I managed to "pull a fast one" on Henry.
I wasn't a musician by any stretch of the imagination. I played a few chords on a guitar and could carry a tune, but beyond that, I didn't have a clue. I figured I should take voice lessons at the same time I was in choir with hopes of keeping up the charade.
As it turns out, Henry was watching me more closely than I thought. He was discussing me with my voice teacher and, after spending a few weeks memorizing – by ear – all the bass parts of all the choral pieces, Henry told me to move over to the Tenor section and start over. Touché, Henry, touché.
My plan was to attend college for one year, then move on to something else with no idea what that something might be. At the end of the year the choir toured out East singing night after night, and I loved it. As we rode the old bus we passed our yearbooks around for signatures and notes of encouragement. There is only one note I remember from that yearbook, and it was from Henry. He wrote how he "appreciated my disciplined approach to music". Disciplined? Maybe I DID have Henry fooled!
The truth is, Henry saw something in me that I could not see myself. Henry went on to suggest to me that I was the kind of singer who could do a voice exam. Voice Exam? What is that? Henry explained that there were various grades to be had in singing and you achieved these mostly by preparing challenging songs and that he though that I could skip the earlier grades and jump right to the Grade 8 exam. I was boggled by this, but Henry was the musician, not me. Now, this is where I think I managed to manoeuvre Henry again by saying, "If you agree to be my voice teacher next year and help me prepare, I will go for it". Henry thought that could be arranged and I figured I had just beaten the system by snagging the most sought out voice teacher in the College.
As I said, I had no plans to continue at the College, but Henry's encouragement that I could be a "real musician" brought me back for two more years. I threw myself into as many music courses as I could manage, started a male quartet, and saw my musical skills expand. Somehow, in my senior year, I won the Ladies Auxiliary Music award – perhaps the first time that someone who was NOT a music major had done so, and I cannot help but wonder if Henry had anything to do with that.
In 1990 the choir was going to England, but I did not have the money and was so busy with my other musical endeavours, that I did not join the choir. Fact is, I did not have enough money to pay all of my tuition. As the year came to a close I was short about $1500 and wondering what to do. It was at this time that my mother offered to cash a Savings Bond for that amount to bail me out – so I was going to be ok, but then something else happened. The choir was low on tenors to start with, and with only 6 weeks to go until the tour, had lost another. And wouldn't you know, the cost of the tour was $1500!
And so, I pulled my final swindle. I came to Henry's office and told him that I was interested in joining the ailing Tenor section, but I had this inconvenient bill to pay at the Admissions Office. I suggested that if Henry could convince the powers-that-be to let me pay my bill later, I could use the $1500 to "help out the choir."
Great Britain was a fantastic experience and closed my years as a student at the College. I went on to Brandon University to study music full time and now work as a voice coach in the city of Winnipeg. I have returned to sing in Henry's reunion choirs whenever I could and my wife and I (another choir alumnus) were so pleased to have Henry over to our place for a visit last year. At that time Henry talked about how he was considering doing a voice recital – he felt fine, his voice felt fine, and his son said, "just book a place a do it, Dad!"
I attended that recital and Henry was in fine form. At the end of the recital, when Henry conducted us all in singing the Doxology, I felt the years melt away and was back in College under Henry's instruction once again. At the time I had another crazy idea to, somehow, find some way to get Henry to sing a duet with me…maybe I could pull the wool over his eyes on more time, but, alas, I think he is finally on to me.
The direction of my life had been steered by many people, but next to my parents, I think Henry has made the most significant course correction in my life. He took the time to trick me into exploring music more formally – a swindle for which I can never thank him enough!